Oil Companies: Is Exploration Even Worth It?
September 1, 2020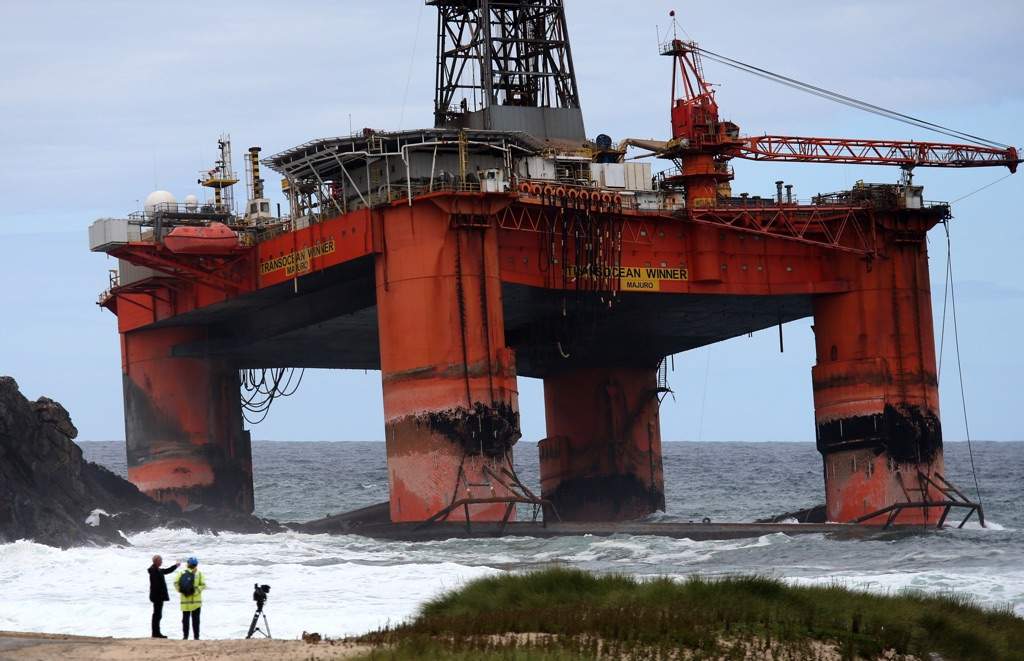 As demand for oil craters, grand plans for exploiting exotic and remote areas for oil seem less likely.
The future is beckoning, the writing is on the wall – let's just drop this and go there..
As the coronavirus ravages economies and cripples demand, European oil majors have made some uncomfortable admissions in recent months: oil and gas worth billions of dollars might never be pumped out of the ground.

With the crisis also hastening a global shift to cleaner energy, fossil fuels will likely be cheaper than expected in the coming decades, while emitting the carbon they contain will get more expensive. These two simple assumptions mean that tapping some fields no longer makes economic sense. BP Plc said on Aug. 4 that it would no longer do any exploration in new countries.

The oil industry was already grappling with the energy transition, copious supply and signs of peak demand as Covid-19 began to spread. The pandemic will likely bring forward that peak and discourage exploration, according to Rystad Energy AS. The consultant expects about 10% of the world's recoverable oil resources—some 125 billion barrels—to become obsolete.

"There will be stranded assets," said Muqsit Ashraf, senior managing director responsible for the global energy industry at Accenture Plc. "Companies are going to have to accept the fact."

The Sea Lion project in the Falklands promised to be a world-class resource when Rockhopper Exploration Plc found the field in 2010. Hundreds of millions of dollars later and after enduring a flare up between Argentina and Britain over the legality of the project, the first phase still hasn't brought any oil to market.

Premier Oil Plc, Rockhopper's partner, suspended work on Sea Lion earlier this year, and on July 15 wrote off $200 million of investment because later phases looked unlikely to happen. 
David Keith is a professor at Harvard University. Sara Hastings-Simon is a researcher at the Colorado School of Mines. Ed Whittingham is a clean energy policy and project consultant. They are the creators of the Energy vs Climate webinar and podcast series.
In her first press conference as Canada's Finance Minister, Chrystia Freeland told Canadians she wants us to "build back better." Albertans are all in on that idea; we want a better Alberta. This week's announcement that the province is enduring the largest deficit in its history "by a country mile" shows we have our work cut out for us.
Peak oil is near – not because of oil scarcity, but because demand is slowing. Electric cars are getting cheaper and better, climate polices are getting stronger, and now COVID-19 has accelerated workplace changes that have and will continue to reduce commuting and business travel.

On the supply side, technological change is also making oil extraction cheaper and more competitive. Fracking of tight oil is a relatively inexpensive option that can be ramped up quickly and inexpensively compared with projects in the oil sands, which require significant capital and time investment.

One need not be an economic Einstein to see that the combination of flattening demand and increased supply means downward pressure on prices. While geopolitical shocks and business cycles will occasionally spike prices, the oil-patch fantasy of a return to long-run triple-digit prices has melted away faster than our glaciers, a fact increasingly acknowledged by the oil majors themselves; even they have begun to muse whether it's time to stop looking for new oil. This is also why some leaders in Alberta's oil patch no longer project a hockey stick-like production growth curve, as they did just a few years ago.

But it gets worse. While the growth of global climate policy is unsteady, humanity can't dodge climate reality, and policies will have to grow stronger. Youth will win the Greta vs. Trump battle. Perhaps quickly. And while our oil is more ethical than Saudi Arabia's or Russia's, global markets have not figured out how to price human rights into the cost of a barrel, and it is hard to imagine they ever will.

All of this adds up to a not-too-distant future when Alberta producers will chase a diminishing market with declining prices, using a product that will likely face carbon penalties. We run the real risk of getting priced out of the market for new production in spite of our best efforts. In a carbon-constrained world trending toward cheap oil, the future for Alberta's industry is bleak, as evidenced by the huge challenge companies now face to secure capital.