As Isaias Pounds Coast, Shelters are Empty
August 4, 2020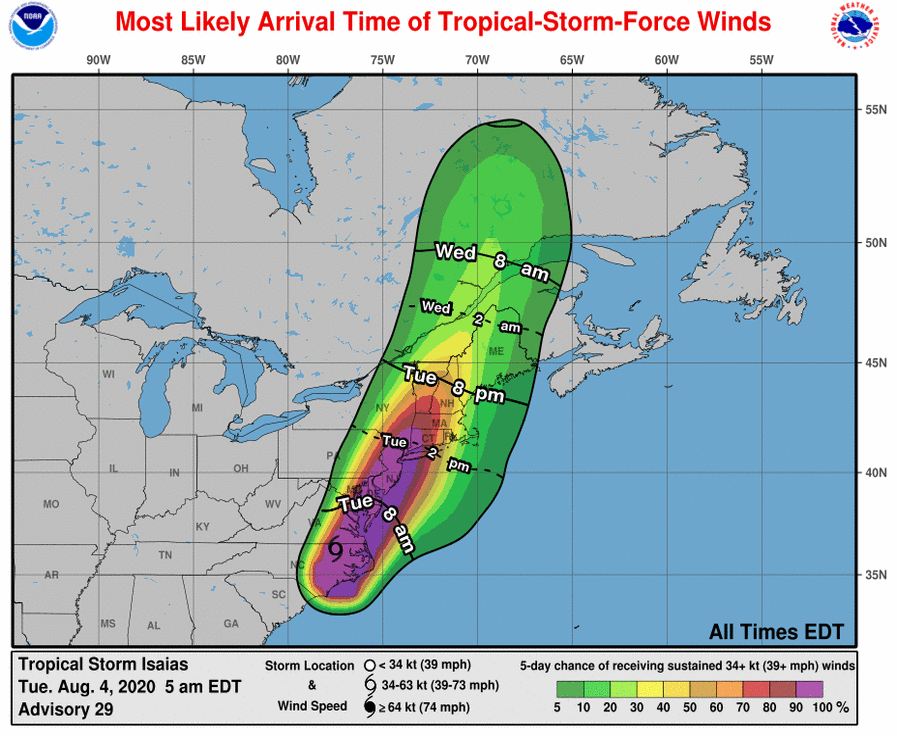 Extreme weather is a compounding factor in a pandemic.
People in the path of Hurricane Isaias are shunning emergency shelters as officials from Florida to North Carolina have urged evacuating residents to stay with friends or relatives instead or to rent hotel rooms.
Ten shelters were opened in Florida in recent days, yet they received a total of 266 people, according to a Federal Emergency Management Agency report.
In North Carolina, where mandatory evacuation orders are in place for parts of three coastal counties, 17 shelters have been opened with a combined capacity of 2,300. The shelters were largely empty last night, a state website shows.
"We've got a lot of people really scared because of the COVID situation, and they will stay at home," Edward Conrow, emergency manager in Brunswick County, N.C., said in an interview yesterday.
Brunswick County, in North Carolina's southeast corner, ordered evacuations from some beachfront communities and opened two emergency shelters yesterday in local public schools. But the county's website says "shelters should be only considered as a last resort" and lists rules that require residents to wear masks "at all times" and to "remain in their assigned section of the building at all times."
Officials are warning about shelters even as they have made them more spacious to facilitate social distancing during the COVID-19 pandemic. The two Brunswick County shelters are limited to 200 people each — far below their typical capacity of 500, Conrow said.
The precautions about shelters also have forced officials to emphasize that residents should not stay at home if they have been ordered to evacuate.
"Don't let concerns about COVID-19 prevent your evacuation," North Carolina Emergency Management Director Mike Sprayberry said yesterday at a briefing on Isaias. "Try to stay with family, friends or at a hotel to minimize contact with others during the pandemic. Remember, if you're told to evacuate, don't hesitate."
More than 2,000 hotel rooms were available in North Carolina for evacuees, Sprayberry said, though it was not clear whether the cost would be covered by government agencies or paid by individuals.