CBS News: Americans Want Stimulus to Move Us Beyond Fossil Fuels
May 18, 2020
Description:
CBS News meteorologist and climate specialist Jeff Berardelli spoke to Dr. Ralph Keeling of Scripps Institution of Oceanography and UCSB political science professor Leah Stokes about the worldwide lockdown and its unremarkable effect on our carbon footprint.
Key takeaway: The pandemic shows that we can only get so far with personal choices about driving, flying, diet, etc.
Wider societal action needed to address climate.
Scientist Leah Stokes: "None of us can choose to unilaterally live in a low carbon society… We're all locked into a system that has a lot of carbon pollution."
So how should recovery funding, which is no longer optional, but mandatory – for the US to go forward, be allocated?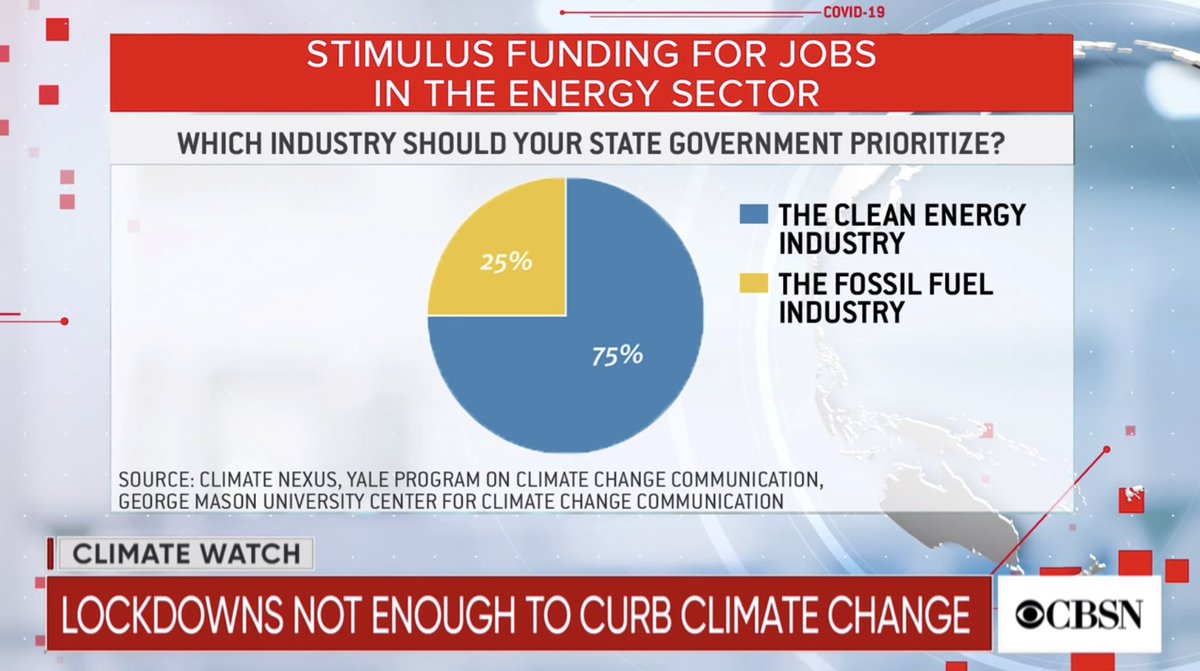 Yale Program on Climate Change Communication:
When asked which energy industry their state should prioritize for stimulus funding, three-quarters (75%) say their state should prioritize the clean energy industry, while just a quarter (25%) say their state should prioritize the fossil fuel industry.